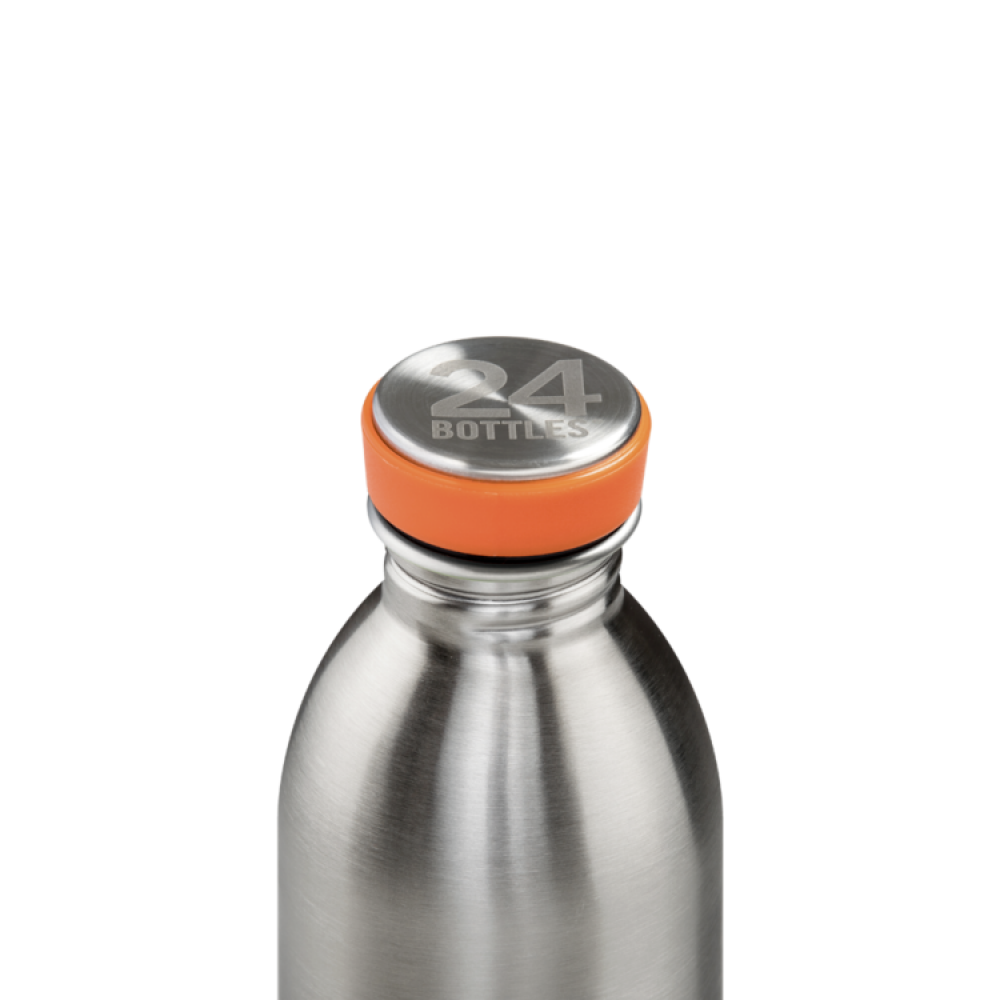 Urban Bottle 24 Bottle 500ml Steel
Stock:

In Stock

Model:

80515139201

24 BOTTLES
SPECIFICATIONS
COLLECTION
Urban Bottles
FINISH
Γυαλιστερό
MATERIAL
100% χωρίς BPA, χωρίς φθαλικές ενώσεις, χωρίς τοξίνες
FUNCTIONS
-Ευρύ στόμα για γέμιση πάγου και εύκολο καθάρισμα -Μονό τοίχος (βλ. Θερμικό κάλυμμα ) -Φιλικό για την ασφάλεια του αεροδρομίου -Συνιστάται πλύσιμο στο χέρι
24 Bottle Steel
The perfect size BPA-free lightweight stainless steel bottle. Urban Bottle is the ultimate solution for your healthy and comfortable hydration on the go.
The Lucent Brushed Finish adds a smooth, silky and delicate touch to the surface, while the semi-matte feel intensifies the pleasant tactile sensation.
Urban Bottle is the most lightweight stainless steel water bottle you will ever handle, for your fast sips and refills on the go!
Urban Bottle 500 ml: Capacity 500 ml – Diameter ø 6.5 cm - Mouth ø 3.3 cm - Height 21 cm - Weight 117 g